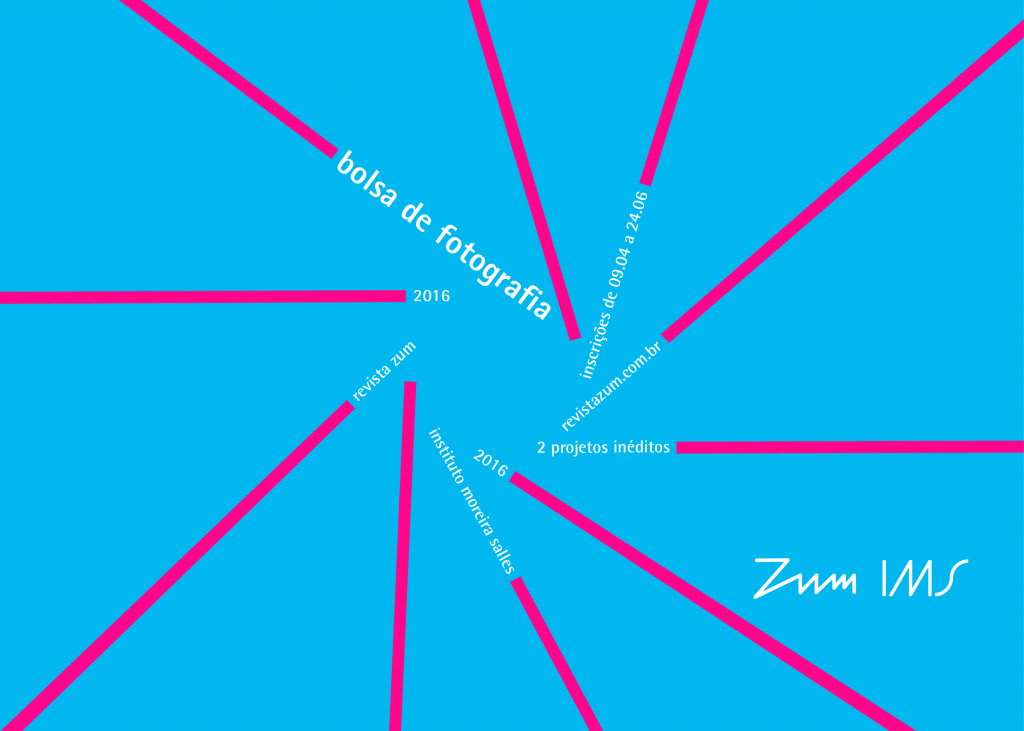 ZUM Magazine and Instituto Moreira Salles announce the two winning projects of the ZUM/IMS Photography Grant 4th edition:
Brazil x Argentina (Amazon and Patagonia), by Dora Longo Bahia – proposal of an audiovisual installation made with photographs and videos portraying the meltdown of the Perito Moreno glaciers and the Amazon rainforest fires.
Dora Longo Bahia (São Paulo/SP – 1961)
Holds a PhD in visual poetics by ECA/USP, where she teaches, and a postdoc in philosophy by FFLCH/USP. Exhibits in Brazil and internationally since the 1980s. Multimedia artist, her works touch on topics such as violence, sex and death.
Sambashiva – The Photographs of Sambasiva Rao Patchineelam, by Vijai Patchineelam: a research project within the photographic archive of scientist Sambasiva Rao Patchineelam, aiming at the publication of an artist's book discussing issues like authorship, edition and image appropriation.
Vijai Patchineelam (Niterói/RJ – 1983)
PhD by the Royal Academy of Fine Arts (Antwerp) in 2016, graduated in industrial design by Federal University of Rio de Janeiro in 2007. Participated in many group and solo exhibitions, besides residencies in Brazil and internationally. His work combines photography, video and publications.
This year's poster was designed by Quadradão design studio.
See the Grant's winning authors from past years: